From the SciFi Channel's schedulebot, the preliminary June 2008 schedule is available:
http://www.scifi.com/schedulebot/index.php3
STARGATE ATLANTIS
The 5pm weekday rotation episodes continue.
The repeats of SGA season 4 episodes do
NOT
continue into June -- the SciFi Channel begins airing reruns of
Star Trek: The Next Generation
on Monday, June 2nd from 7-11pm;
Star Trek: Enterprise
moves to Tuesdays beginning June 3rd from 7-10pm.
STARGATE SG-1
The 6pm weekday rotation episodes continue.
The Friday 7pm, and early Saturday 1am and 2am episodes continue.
June 18 SG1 Marathon
Beginning June 20, SG1 will air Fridays at 7pm and 10pm, Saturday Midnight, 1am and 2am.
June 26 SG1 Marathon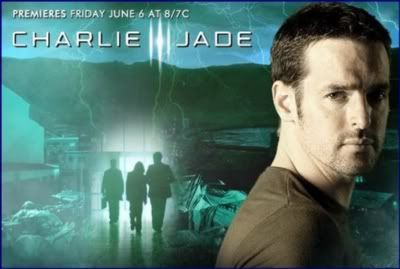 The new series (to SciFi Channel), "
Charlie Jade
," premieres on Friday June 6 at 8pm.
http://www.scifi.com/charliejade/