From SciFi Weekly:
ttp://www.scifi.com/sfw/interviews/sfw18887.html
(Please follow the link for the complete SciFi Weekly interview.)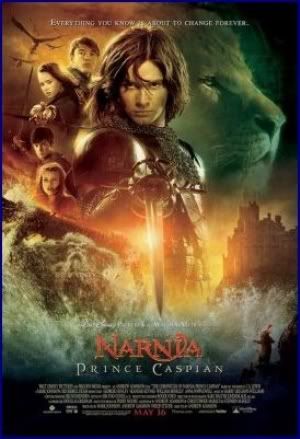 INTERVIEWS
May 12, 2008
Go behind the scenes with the cast and crew of the latest Narnia installment, Prince Caspian
By Tara DiLullo Bennett
With the massive success of Andrew Adamson's cinematic adaptation of C.S. Lewis' The Chronicles of Narnia: The Lion, the Witch and the Wardrobe in 2005, it was really only a matter of time before the next novel in the beloved fantasy series would get its chance to shine on the big screen. Three years later, Adamson and almost the entire original creative team from the first movie are back with their interpretation of the much-less-read story of The Chronicles of Narnia: Prince Caspian.
A year after the Pevensie children's inaugural adventure in Narnia and their unexpected return to 1940s wartime England, their former realm beckons them to return once more. Peter (William Moseley), Susan (Anna Popplewell), Edmund (Skandar Keynes) and Lucy (Georgie Henley) are all magically transported back to a Narnia that has now aged 1300 years. Trumpkin (Peter Dinklage) the dwarf reveals to them that the land of Minotaur and fauns, dwarves and talking animals is but a pale shadow of itself, with the magic spirited out of most of the inhabitants that still exist. Narnia's whole existence is under threat of siege and extinction by the evil King Miraz of Telmarine and his massive army of humans. More mature and more resolved than ever to save their former home, the Pevensie children unite what is left of Narnia's creatures and, along with the help of the Telmarine outcast and ally Prince Caspian (Ben Barnes), they align to fight once more.
Adamson's Prince Caspian is even more epic than the first film, with jaw-dropping sets, more impressive visual effects and a timeless story that revolves around the power of faith and redemption. SCI FI Weekly recently ventured to New York City to catch up with Adamson, Moseley, Popplewell, Henley, Dinklage and Barnes.

Andrew, with the original film successfully under your belt, was Prince Caspian easier to create?
Adamson: It should have been easier! You always think "I have done it before, so it will be easier," but because of that there is the natural tendency to put more challenges in front of you. Then there are the expectations that "the last film was this big, so the audience is going to expect at least that," and then it expands from there. It became logistically a very challenging film. There is a lot more action. We have a lot more extras, with the whole Telmarine army. There are a lot more locations, which was very deliberate, so all those things added up.
**snippage**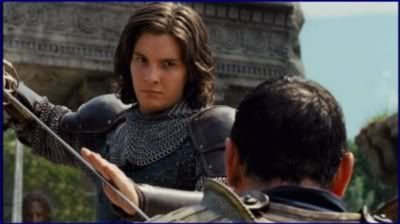 Ben, what kind of man is Prince Caspian?
Barnes: Caspian is an earnest character. He's a bit of a lost soul. He hasn't been parented and has been brought up by someone [Miraz] who essentially doesn't care about him at all and is just waiting to have his own heir so he can get rid of him. That's not a very loving environment to be brought up in. The closest thing he has is his professor, and that was probably only a couple of years. He's an interesting character, and I'm excited to see how he develops. But in the next film [Voyage of the Dawn Treader], he won't suddenly become this macho, musing, quipping king.
**snippage**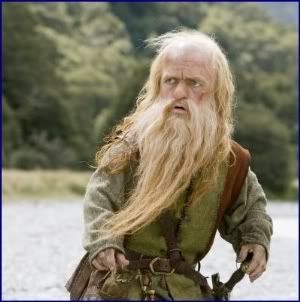 Peter, did Warwick Davis [Nikabrik] give you any tips on how to act with the makeup for your character, Trumpkin?
Dinklage: Ah, Warwick is an old pro on these fantasy films. Even if you don't know it's Warwick, it's probably Warwick underneath a lot of makeup. I had done one film for Disney the year before, Underdog, where I was in some makeup but not anything like what he has done or what I did with this movie. It's a whole other level of craziness. I was in the makeup chair for three hours. But when you are complaining or you have a bad day and you are hot with the yak hair and everything, you just look at him, and he's such an old pro it makes you mellow out. Warwick had more makeup than I did. It's funny, because on a movie like this with the Narnians, you see people more in makeup than you see them out of makeup, so it was always almost a shock seeing him sometimes at the end of the day and he was 500 years younger!
**snippage**