From GateWorld:
http://gateworld.net/news/2008/05/wright_stargate_movies_need_onei.shtml
(Please follow the link for the complete GateWorld article.)
Wright: Stargate movies need O'Neill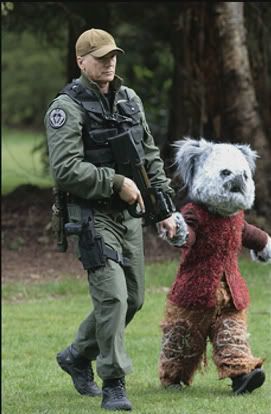 SUNDAY, MAY 11 (GENERAL)
Executive Producer Brad Wright tells GateWorld why he's interested in doing another Stargate film if it would feature Jack O'Neill.
A brief excerpt:
This summer fans will be treated to the second Stargate direct-to-DVD feature, Continuum, a film which will not only rip away the boundaries of what the franchise has done, but will also return to core staples, such as Jack O'Neill.
Richard Dean Anderson will be getting some much-anticipated screen time in Continuum, and if Executive Producer Brad Wright has his way, it won't be the last.