With many thanks to Andreas at GateWorld Forum for the following MGM publicity stills from Stargate: Continuum (please follow the link below for the full-size, high-resolution format of the photos):

http://forum.gateworld.net/showpost.php?p=8292111&postcount=857
Cameron Mitchell (Ben Browder) and Daniel Jackson (Michael Shanks)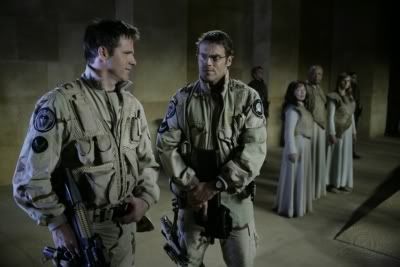 Qetesh (Claudia Black)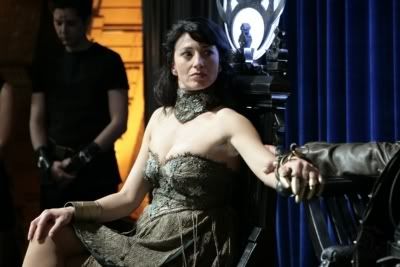 Cameron Mitchell (two P-90's are better than one!)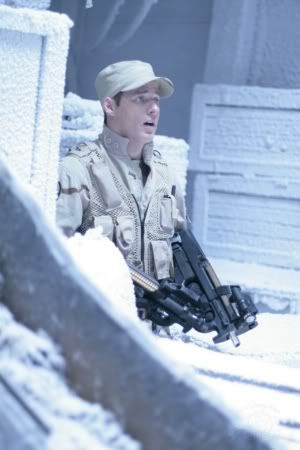 Cameron Mitchell, Samantha Carter (Amanda Tapping), Daniel Jackson (pushing Daniel's wheelchair is MGM Senior Executive Vice President, Charles Cohen)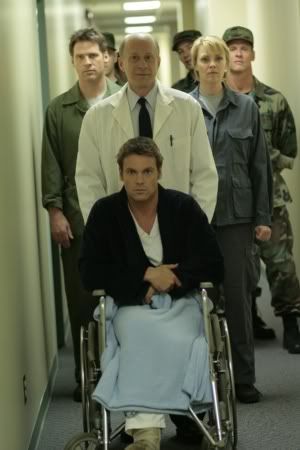 Ba'al (Cliff Simon) and Apophis (Peter Williams)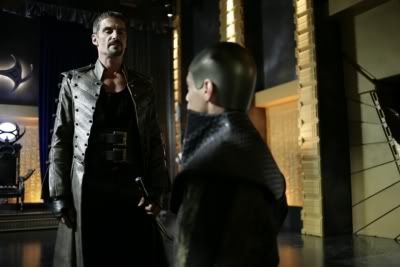 Sam Carter, Cam Mitchell, Daniel Jackson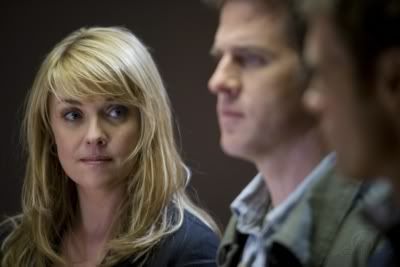 Tok'ra (with SG1 in the background, including Richard Dean Anderson as Maj. Gen. Jack O'Neill)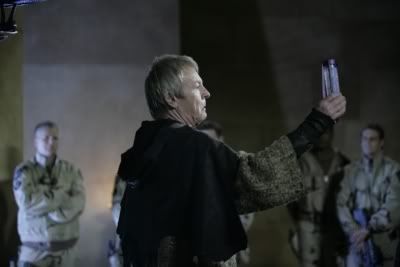 Sam Carter and Daniel Jackson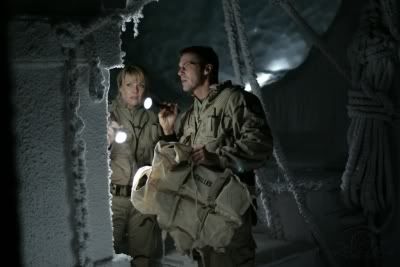 Daniel Jackson, Sam Carter and Cam Mitchell (hey, what IS up there?)

Stargate: Continuum is a made-for-DVD movie, scheduled to be released on July 29 '08 in the US, and September 8 '08 in the UK.