From MGM Stargate:
http://stargate.mgm.com/stills.php?series_id=1&season=movies&episode=con#anchcon
(Please follow the link for the photos in their original full-size, high-resolution format.)
MGM Stargate now has a Stargate: Continuum photo gallery with eight photos. Most of the photos have been previously provided by Andreas at GateWorld Forum, but there is one NEW photo of George Hammond.
Lt. General Major George Hammond (Don S. Davis)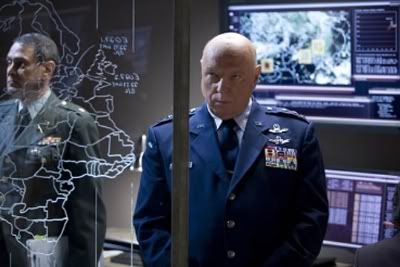 Photo courtesy of MGM Stargate