From a Richard Dean Anderson web site e-mail announcement: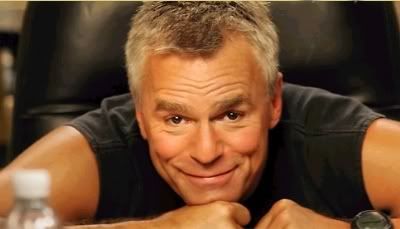 Updates at
RDAnderson
:
There are several new additions to the RDAnderson website this weekend.
First, I have added a few promotional images and videos from
Continuum
, courtesy of MGM. Most of these have already been seen elsewhere on the Web, but I have tried to make them in a friendly format for those who may wish to save or download.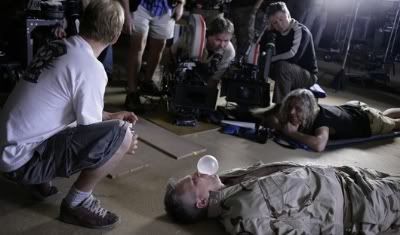 Last week, on very short notice, Richard appeared in New York City as part of a promotional campaign for the launch of Best Buy's new Geek Squad Black Tie Protection. A few pictures and a video clip from the event have been posted in the Updates section.
I am slowly working my way through material from Gatecon - many thanks to all the fans who have offered to share their pictures on the site. I am still nowhere near ready to upload images, since there are hundreds and hundreds to sort through, and more are coming in, but the photo gallery is under construction. In the meantime, however, I have completed the first transcript. I have uploaded a transcript from RDA's Saturday panel at Gatecon, and I have included just a few pictures for now until the others are ready to be added.
Finally, after he returned from New York, RDA sent a message thanking the fans for the wonderful Gatecon weekend. His latest "Note From Rick," with a picture, has been added to the Updates.
As always, you'll find links to the latest updates on the main page.
Thanks for visiting!
Kate
Richard Dean Anderson Website
http://rdanderson.com