At
TV Guide Online
:
(Please follow the link for the complete column.)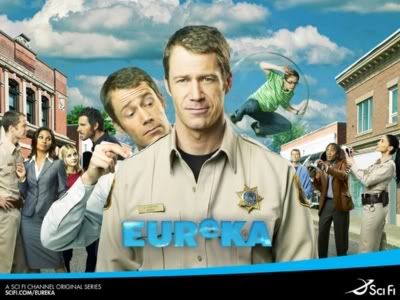 Today's News: Our Take
Mega Buzz
Oct 15, 2008 06:47 AM ET by Matt Mitovich and Mickey O'Connor
... Any scoop on whether there will be a Season 4 for Eureka? — Ros
Matt: If by "Season 4," you mean the back end of Season 3 (or "Season 3.5"), it has yet to be scheduled. But this much I do know: Jack Carter is getting a new plucky female sidekick.