At
The SciFi World
: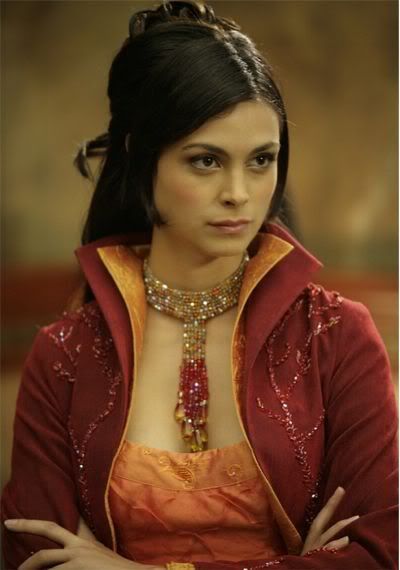 Morena Baccarin interview
14th October 2008
Morena Baccarin
was born in Rio De Janero, Brazil in 1979, but was raised in New York City. She was exposed to the world of acting at a very young age through her mother, Vera Setta, a well-known Brazilian actress who worked on both stage and television. She's best known for her role as Inara Serra in the short-lived sci-fi television series
Firefly
and the movie
Serenity
. Morena played the adult version of Adria, a recurring villain in the tenth season of
Stargate SG-1
and she reprises this role in the movie
Stargate: The Ark of Truth
. She also did the voice of Black Canary in the
Justice League Unlimited
.
This interview has been done during the F.A.C.T.S. Convention in Belgium.
The video is Quicktime format, 13Megas, 9min 21.