At
SFX Magazine
:
(Please follow the link for the complete table of contents.)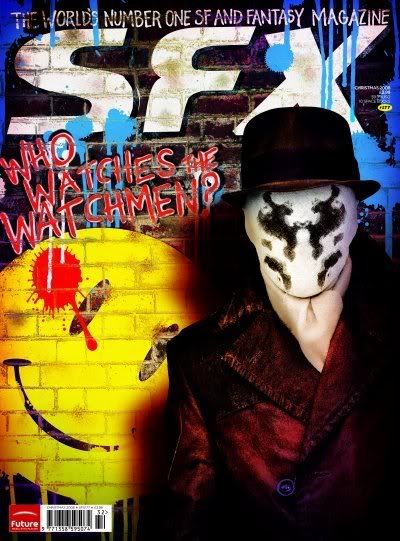 Latest issue - SFX 177 – Christmas 2008
On sale Wednesday 19 November 2008
FREE STUFF!
The new year is almost upon us, so we've got a gift to keep you right during the new year - every copy of issue 177 comes with a free calendar showcasing some of sci-fi and fantasy's greatest villains, from Dracula to Davros!
WATCHMEN
For years they've said that
Alan Moore
and
Dave Gibbons's
iconic graphic novel was unfilmable, but now a movie adap is just around the corner! We've gone on set and talked to everyone we could about the film, as well as talking to Gibbons himself about creating the novel's classic characters.
THE DAY THE EARTH STOOD STILL
The '50s sci-fi classic is getting a revamp, and we've been on set to ask director
Scott Derrickson
and screenwriter
David Scarpa
about the trials of updating such an iconic piece of SF cinema.
INKHEART
We've had
Harry Potter
. We've had
His Dark Materials
. We've had
The Spiderwick Chronicles
. Now another children's fantasy novel is about to get the star-studded big-screen treatment. We talk to the team behind the film adaptation of
Inkheart
.
JOHN DYKSTRA
He's one of the biggest names in movie special effects, and he's worked on everything from
Silent Running
to
Star Wars
.
John Dykstra
talks us through the many projects of his career.
LIFE ON MARS USA
Sam Tyler makes the jump from 1970s Manchester to 1970s New York, but does it still work? We talk to the showrunners on the US remake of
Life on Mars
about bringing the show across the pond.
REWIND
Remember the early '90s, when the big question on everybody's lips was "Who killed Laura Palmer?" We do, and this month we look back fondly at
David Lynch's
groundbreaking series
Twin Peaks
.
ANATOMY OF A CLASSIC
No-one's going to dispute that
Superman: The Movie
is a great film, but why is it such a classic? We discuss what it is about it that makes us believe a man can fly.
TIME MACHINE
The 4400
?
Heroes
? Feh - the premise of a group of humans suddenly finding themselves with superhuman powers didn't just show up on our TV screens in the last few years! We look back 40 years into the past at ITV's adventure series
The Champions
.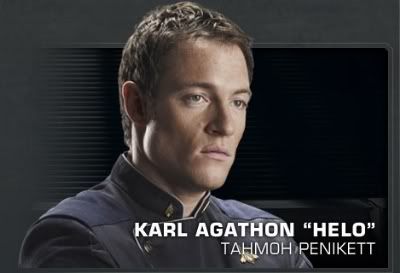 PROFILES
Heroes'
Adrian Pasdar
tells all about the (literally) high-flying life of Nathan Petrelli, blogger and author
Cory Doctorow
talks science fiction as political activism, and we interview
Galactica's
Tahmoh Penikett
(and not just so we can make the predictable "Hello, Helo" joke, either).