My Name is Bruce is scheduled for limited release on October 31 '08 in the US. The movie stars Bruce Campbell, Adam Boyd, Dan Hicks, Ted Raimi, Craig Sanborn, Ellen Sandweiss and Taylor Sharpe.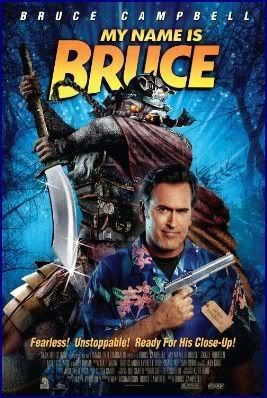 B Movie Legend Bruce Campbell is mistaken for his character Ash from the

Evil Dead

trilogy and forced to fight a real monster in a small town in Oregon.