At
Total SciFi
:
(Please follow the link for the complete interview.)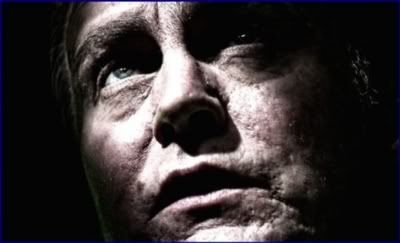 Posted on Thursday 22 January 2009
Philip Glenister: On the Hunt for Demons
Playing Rupert Galvin, an American vampire smiter, on ITV's new series
Demons
is a complete change of pace for
Philip Glenister
, who took the role after playing Gene Hunt on
Life on Mars
and
Ashes to Ashes
for three years. Despite turning down the opportunity to reprise the role of Hunt for the American version of the show, he's still found himself portraying a transatlantic character. He spoke to Total Sci-Fi about his new role…
A brief excerpt:
Do you think that Demons is suitable for the Scooby Doo audience?
We are making a family supernatural thriller and it is dark in places but there is also humour. Kids love to be scared but at the same they want to have some fun.

My daughters are six and three and they are obsessed with Doctor Who and The Sarah Jane Adventures. They love being scared – when they know it is comic book scary. I'll never forget watching Doctor Who with my friend Paul when I was a lad. We'd half hide behind the door when the Daleks were on.

There used to be a series on Saturday nights years ago on ITV called Thriller. It was all different stories. They released them on DVD recently and I had to get it. I remember the music used to really freak me out. There were these great stories and there was one that I remember where this guy gets locked in this house in this chamber and he is left there to die. It's a bit like being buried alive. I remember being completely freaked out by this story.