German journalist and magazine writer,
Steve Eramo
(TV Zone, Cult Times...), has created his own blog,
SciFi and TV Talk's Blog
, and has posted one of his
Joe Flanigan
interviews:
(Please follow the link for the complete interview.)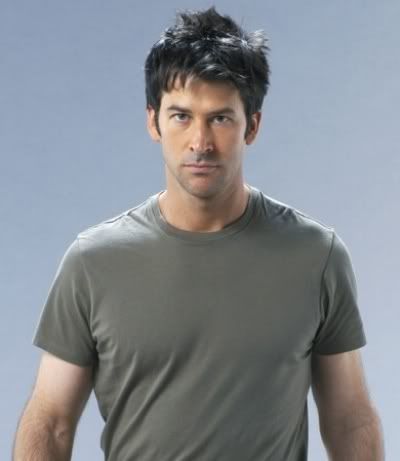 Joe Flanigan: The Adventurer
posted on April 6, 2009
It is just another day on the job for
Stargate Atlantis'
Lt. Colonel John Sheppard. Once again, he and his teammates are risking their lives to save the Pegasus galaxy, or in this case a Wraith hive ship captained by their old archenemy/ally Todd. In real life, actor
Joe Flanigan
, who plays Sheppard, and the rest of the
Atlantis
cast and crew are trying to keep cool in unusually warm Vancouver temperatures as they work on the fifth season episode
Infection
.
"In this story the Wraith become infected with the retrovirus that they stole from our people," explains Flanigan, during a break in filming. "Sheppard and his guys go to help them and then wind up having to revive Todd from hibernation in order to save themselves because they're stuck on the hive ship.

"As you can see we're filming in a giant latex set, which I won't elaborate on because it wouldn't be fit for publication," jokes the actor. "We're working with

Chris Heyerdahl

[Todd], who's always a pleasure to have on-set, and we're running around trying to save the day. This is one of those medical-experiments-gone-awry-type episodes, but even more importantly a really good team episode, much like

The Daedalus Variations

, which we did earlier this year. And those are always a lot of fun to do..."