At
Spotlight Nation
: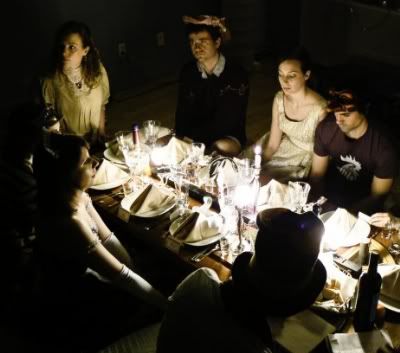 Kate Hewlett, Mike McPhaden, Casey Austin, 'Jimmy' James Murray, Andrew Hachey and Margaret Evans in

The Last New Year
THE LAST NEW YEAR @ THE ROYAL (MAY 17 - 19, 2009)
EVENT LISTING:
http://www.facebook.com/event.php?eid=78944698183
Toronto Premier Screenings:
MAY 17, 18, & 19
THE ROYAL @ 7PM
608 College (at Clinton St.), Toronto, ON
The Filmmakers and Cast will be in attendance with a Q & A after each screening.
TICKETS: $10
To reserve your tickets email mattdrappel@thenightingalecompany.com with the date and number you would like to purchase.
The Last New Year has been selected as Golden Ace Award Winner at the 2009 Las Vegas International Film Festival.
The Last New Year is a feature film by Garfield Lindsay Miller. The film stars: Casey Austin, Margaret Evans, Philip Graeme, Andrew Hachey, Kate Hewlett, Mike McPhaden, James Murray, Mayko Ngyen, Aaron Webber, and Kris Holden-Reid.