From
Channel Canada
:
(Please follow the link for the complete article.)
Viewers Get Closure on the Season's Dramatic Sci-Fi Finales with INNERSPACE One-Hour Finale Specials Starting May 19, Exclusively on SPACE
Posted on Thursday, May 13, 2010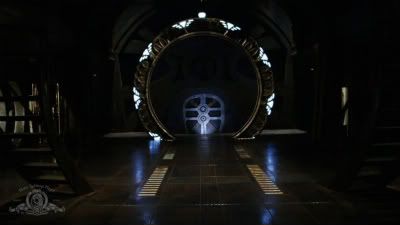 ... The finale events are capped off with a live-to-air INNERSPACE special following the June 11 finale of SPACE's exclusive series
STARGATE UNIVERSE
(
SGU
). From SPACE headquarters at 299 Queen St. W in Toronto, hosts Ajay and Teddy chat about Season 1 with surprise guest panelists in front of a live studio audience. Fans can also weigh in with their thoughts online when INNERSPACE reporter Natasha Eloi hosts a live web chat on spacecast.com during both the series finale at 10 p.m. ET and INNERSPACE at 11 pm. ET.
...
STARGATE UNIVERSE
LIVE EVENT – Friday, June 11, 11 p.m. ET
Ajay, Teddy and Natasha mark the finale of one of SPACE's exclusive signature series with a special, live-to-air edition of INNERSPACE. Fans will be over the moon about the surprise guest panelists, a live web chat, and behind-the-scene interviews with
Robert Carlyle
(Nicholas Rush),
Louis Ferreira
(Everett Young),
David Blue
(Eli Wallace), and more!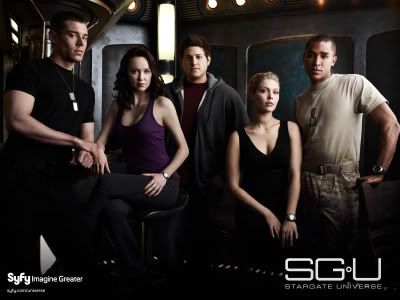 <<**>><<**>>
At Canada's
SpaceCast
:
Friday, June 11 10ET/7PT
This is what Destiny intended from the moment she entered the star system.
On Friday, June 11, starting 10ET the Season 1 finale for Stargate Universe airs on SPACE and we are sending out this season with style!
Prepare for an off-world event, because InnerSPACE is hosting a live viewing for the finale at SPACE headquarters, followed with a LIVE 1-hour special hosted by
Ajay Fry
and
Teddy Wilson
. There will be celebrity panelists, a live web chat, and a lively roundup of the first season.
At the same time,
Natasha Eloi
will be hosting a live web-chat with guest panelists at spacecast.com – so you can be part of the fun online.
And if you're in or around the Toronto area, you could be part of our LIVE studio audience! To guarantee your spot in the audience call our InnerSPACE LIVE: SGU hotline at 416.384.LIVE – and follow the prompts! But hurry before spots run out!
Be sure to follow us on
Twitter
and
Facebook
for a chance to win tickets online!