At
io9
:
(Please follow the link for the complete interview.)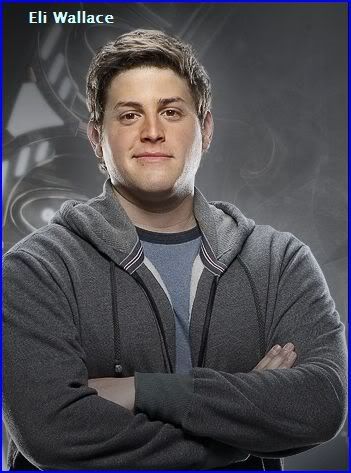 David Blue: How SGU's Season Finale Will Leave You In Ruins
By
Meredith Woerner
Stargate Universe's
finale is only a few episodes away, and already actor
David Blue
wants you to be prepared for the next big twist. In our exclusive interview,
Blue
talks Eli's journey, Destiny's robots and new alien threats.
A brief excerpt:
Do you feel pressure to be the comic relief on such a dark show?
DB: "I don't, because everyone in the cast is so funny. The biggest clown is either

Louie [Ferreira]

or

Jamil [Walker Smith]

[Young and Greer]. They are absolute clowns, and they are a lot of fun to be around. We love to make each other laugh on set. I feel like it takes some of the pressure away. To be able to have so much fun — I feel like that carries over to the filming, a little bit. I think if anyone is missing a comedic side to the show, and I don't think a lot of people are, but if anyone is it's unfortunate because you can't inject too much humor into the situation. It's not a situation where O'Neil and Carter can take the day off and sit around in the mess. It's not a situation where you can have Rodney joking around. It's a place where people are dying every day. No one wants to be there, everyone is scared to death. If we had too many people running around joking, it would feel forced. It would seem fake in our show. It would be harder to fit. I love taking on the mantle, because I think that some of the most intelligent people in the world are some of the funniest people, that's where you find the humor in the world when you're smart enough to realize where it is. So I have a lot of fun doing it. I think they are really funny in what they write... I also think Brody [

Peter Kelamis

], as dry as he is, he's a hilarious character."