At
Movie Web
:
(Please follow the link for the complete interview.)
EXCLUSIVE:

Alaina Huffman

Talks Smallville and Stargate Universe Season Finales
May 13th, 2010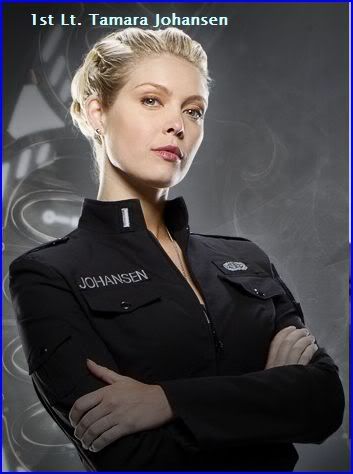 ... Finally, since SyFy is currently airing the final season one episodes of
Stargate Universe
and the actress has already shot most of season two, we asked her to give us a sneak peak at what fans can expect going into this season's finale and leading up into the second season of the show.
"Right now I think

Sabotage

just aired and so every week is a big sort of, what's going on?" Huffman explained. "Then we go to another planet and there is that subplot of all of us being on the ship, all of us getting along and living together. The first season was really about how do we get home? The second season is more involved with life on the ship and it's not really about trying to get home because we don't know if we are going to get home? So now we're about a third through the way of shooting the second season and some great stuff is going to happen. The Lucian Alliance will make an appearance so we've got little hints of the Stargate past integrated into season one and going into season two..."