At
SciFi Wire
:
(please follow the link for the complete article.)
SGU's hot doc has got some spoilers for you
By
Patrick Lee
ON 05/14/10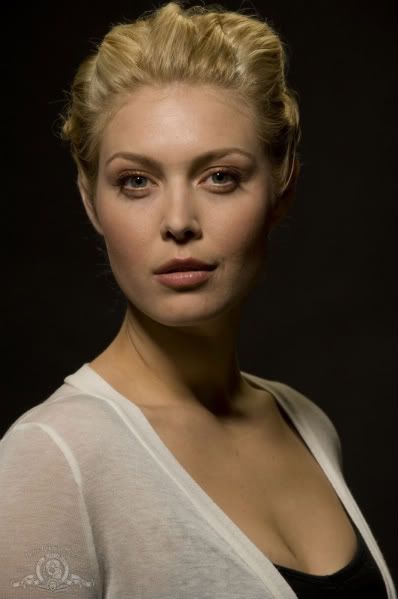 Syfy's
Stargate Universe
has amped up the action and taken the story into intriguing directions in the second half of the first season, and smokin' hot star
Alaina Huffman
(who plays Lt. Tamara Johansen) teased us with the adventures to come in an exclusive interview.
SGU airs Fridays at 9 p.m. ET/PT.
Huffman also talked a bit about her return appearance tonight on The CW's
Smallville
, reprising the role of Dinah Lance/Black Canary, in the season finale that airs at 8 p.m. ET/PT.
A brief excerpt:
It was notable right from the start of the second half of the season that the action and adventure element of the show had really been amped up. Was that a deliberate choice, you think?
Huffman: The season itself was completed almost by the time we aired. We wrapped October 28th, and it aired October 3rd. ... So, yes, I think the intent was to introduce the characters, develop the characters, and then put them to work. And that seems to be the way that it's gone.