From TV Guide Online:
http://www.tvguide.com/news/080425-01
(Please follow the link for the complete TV Guide Online article.)
Anders' Secret Pain
BSG's Michael Trucco recounts a life-threatening accident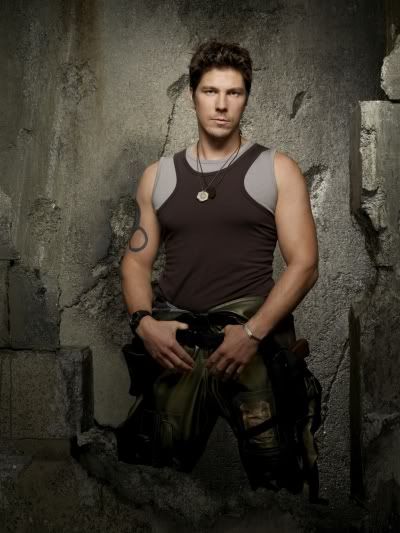 INTERVIEWS & FEATURES
Friday, April 25, 2008
BSG's Michael Trucco: "I'm The Luckiest Guy Alive"
by Michael Logan
He stars on Battlestar Galactica (Fridays at 10 pm/ET, Sci Fi Channel) as Ensign Sam Anders, a secret member of the indestructible Cylon race. And it turns out Michael Trucco is pretty indestructible in real life, too.
Last December 2, the 37-year-old actor and a buddy were taking an easy Sunday-morning drive on Malibu's Pacific Coast Highway when their Ferrari 360 skidded on a curve, rolled up an embankment, flipped into the air and slammed to the pavement upside down. Trucco, who was in the passenger seat, suffered a broken neck but managed to pull himself out of the car, stand upright and get away from the wreckage.
He was airlifted to UCLA Medical Center, where — after six hours of spinal surgery — doctors pronounced him a freak of nature. "They just shook their heads and said, 'This doesn't make sense,'" recalls Trucco, whose vertebrae damage was likened to Christopher Reeve's. "I was told only one in hundred people can walk away from an accident like that. I easily could have died or ended up a paraplegic. I'm the luckiest guy alive."
**snippage**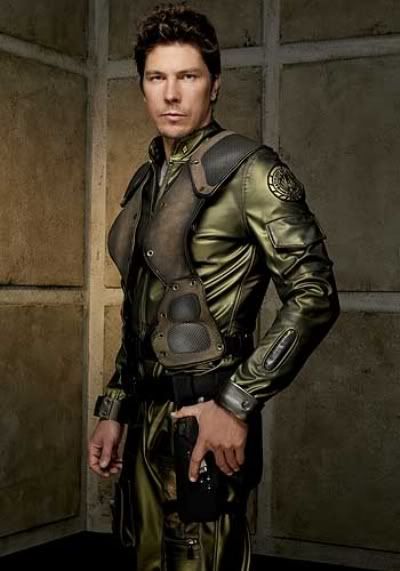 Use our Online Video Guide to watch full episodes and clips from of Battlestar Galacitca.
http://video.tvguide.com/Shows/Battlestar+Galactica