From Stargate Planet:

http://www.thescifiworld.net/interviews/josh_friedman_01.htm
(Please follow the link for the complete Stargate Planet interview.)
25th April 2008
Josh Friedman interview
Creator/Executive Producer of TERMINATOR: THE SARAH CONNOR CHRONICLES
Josh Friedman is an American screenwriter best known as the writer of the 2005 film adaptation of H.G. Wells' War of the Worlds. Friedman also publishes the blog "I Find Your Lack of Faith Disturbing". He is now executive producer and writer on The Sarah Connor Chronicles, the sequel to the Terminator movies (excluding T3). In his spare time, Friedman publishes the popular blog, "I Find Your Lack of Faith Disturbing." Friedman lives in Los Angeles with his wife and son.
Question: Can you talk a little bit about what you went through in terms of logistics and other things in order to get the show paced up for a second season?
Josh Friedman: Sure, I think what we did is pretty much what's standard on all shows. It's an opportunity for the studio and the network and the production team to sit down and sort of talk about the show and kind of look at what we did right, what we did wrong, and kind of how we would keep doing the right things and stop doing the wrong things. We went in and we made a presentation to Kevin Reilly and his team. We kind of have a conversation about the direction we want to go. And in this case we actually, about six weeks ago, the writing team was all brought back on to start working on episodes. So even though we didn't have the official pickup, we were being paid to start working and generate stuff so that when the pickup came we would be basically, on schedule for a fall debut.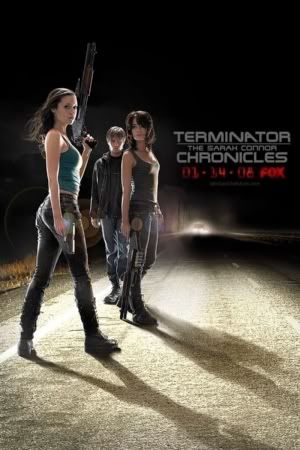 **snippage**
Question: Bear McCreary, who did all the music for last season, is he coming back as well?



Josh Friedman: Absolutely, absolutely, 100%. Bear's awesome and I think because of the strike I was gone for almost all the post-production period. So I actually ended up spending very little time with Bear spotting things and placing them and James Middleton worked with him a lot, but I really haven't even had the pleasure, I worked with him on the re-scoring of the pilot, and beyond that I really didn't get to spend a lot of time working with him. So it's one of the things I'm excited about. Yes, I love that guy.
**snippage**