From Total SciFi:
http://www.dwscifi.com/interviews/2146-gillian-anderson-reopening-the-x-files
(Please follow the link for the complete interview.)
Posted on Tuesday 24 June 2008
Gillian Anderson: Reopening the X-Files
Gillian Anderson is best known for playing Dana Scully in the long running sci-fi series The X-Files. Anderson has now returned to the role in Chris Carter's new movie The X-Files: I Want to Believe. Words: David Grove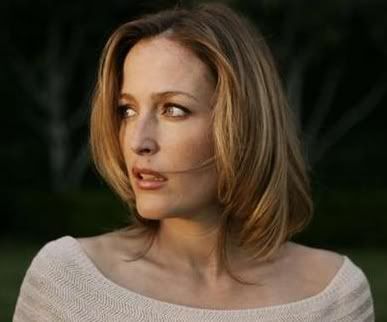 A brief excerpt:
How would you describe your relationship with David Duchovny?
We're like siblings, and even though we've had our up and downs, and arguments over the years, we've always had a strong connection. We've always loved each other, and because we've been through so much together, working on the show, sometimes there's a bit of hate that gets through. So it's kind of a love-hate relationship we've had over the years.

Working on this film has made us both appreciate, more than we did when we were doing the series, how special these characters are, and that it would be great if we could build upon the characters and continue this thing on.