From
SciFi Stream
:
(Please follow the link for the complete SciFi Stream article.)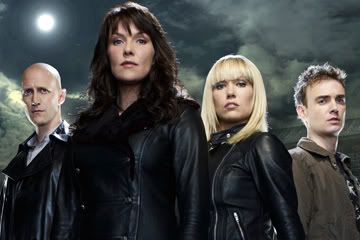 Exclusive: Interview with Amanda Tapping
July 24, 2008 11:29 pm SciFi Stream Stargate
Actress Amanda Tapping made a name for herself playing Samantha Carter for 11 years on Stargate SG-1 and Stargate Atlantis. In 2008, she jumps to Sanctuary, the new SCI FI Channel fantasy series in which she will star, and which she is serving as an executive producer.
GateWorld's Denise caught up with Amanda at Gabit Events' AT3 convention in London this past May. Since the interview is mostly about Sanctuary, we're proud to present it in its entirety here at SciFi Stream! Thanks to Amanda and Denise for sharing, and to Gabit Events.
In the interview, Amanda talks about the great risk she took in leaving the Stargate franchise for a new project, her many roles in the Sanctuary office, and the tonal changes being made to bring Sanctuary from the Internet to television. She also hints a bit at what is to come in the show's 13-episode first season.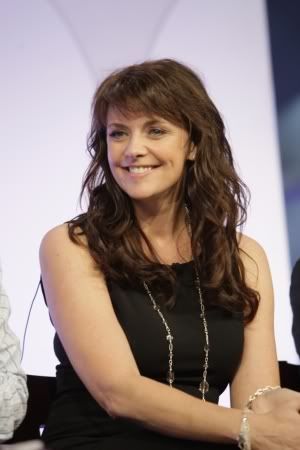 Amanda Tapping at the TCA Sanctuary panel (please click on the photo for a larger size)