From
SciFi Wire
:
(Please follow the link for the complete SciFi Wire article.)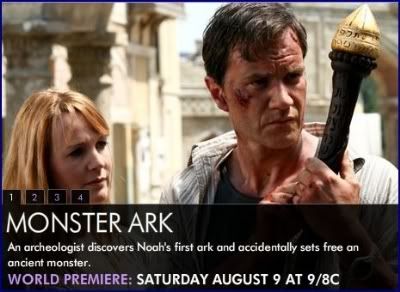 12:00 AM, 07-AUGUST-08
Ark's O'Connor Keeps The Faith
Renee O'Connor
, who stars in the upcoming SCI FI Channel original movie
Monster Ark
, told SCI FI Wire that she plays a heroine who tries to save her former husband (
Carnivale's
Tim DeKay
) and the world as well.

"I'm co-starring with Tim DeKay, and we play ex-husband and wife, so there's a bit of friction between us," O'Connor said during an Aug. 6 conference call. "We have some unresolved matters, and we try to resolve them during the course of, yes, saving humanity."