Courtesy of FOX and HULU, House's season four finale episode, 'Wilson's Heart,' starring Hugh Laurie, Lisa Edelstein, Omar Epps, Robert Sean Leonard, Jennifer Morrison, Jesse Spencer, Peter Jacobson, Kal Penn and Olivia Wilde. Guest stars include Anne Dudek, Dan Desmond, Jennifer Crystal and Fred Durst.
House remains inhibited by injuries sustained from a bus accident.
House's season five premiere episode, 'Dying Changes Everything,' airs Tuesday, September 16 at 8pm on FOX.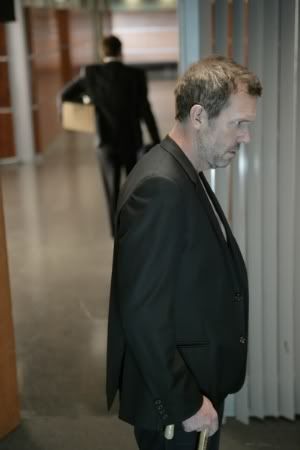 Dr. Greg House (Hugh Laurie)

Dr. James Wilson (Robert Sean Leonard)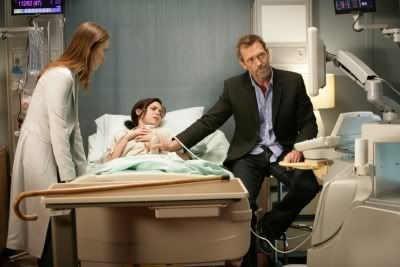 13 (Olivia Wilde), patient Lou (Christine Woods) and House