From Joseph Mallozzi's
blog
update for November 5, 2008:
(Please follow the link for the complete blog update and to view the NEW photos from Stargate Atlantis season five production in their original format.)
November 5, 2008: Your Emails in My Spam Folder
... Hey, I came across some pics from the last days of production. Check `em out.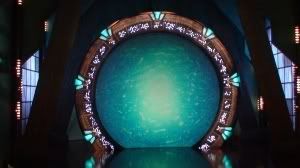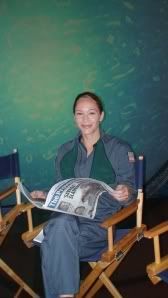 Sharon Taylor as Technician Amelia Banks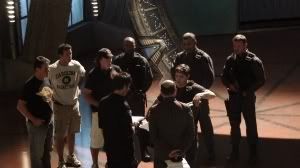 Director Andy Mikita, Joe Flanigan (John Sheppard), Robert Picardo (Richard Woolsey), Kavan Smith (Evan Lorne)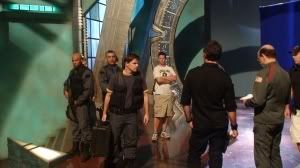 Kavan, Joe and Robert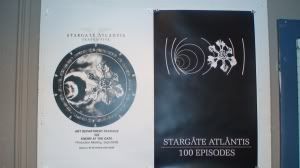 'Enemy at the Gate' 100th episode artwork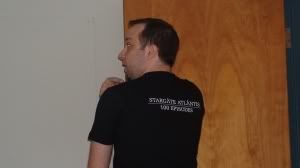 Writer/Producer/Director Martin Gero with his Stargate Atlantis 100 episodes T-Shirt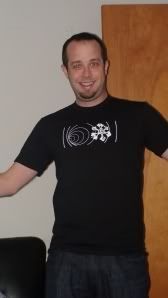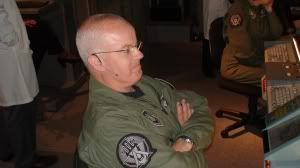 Gary Jones (CMSGT Walter Harriman)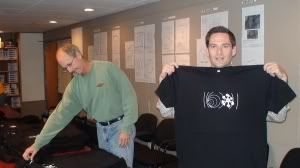 Producers/Writers Carl Binder and Alan McCullough