At
MGM Stargate
:
(Please follow the link for the complete article.)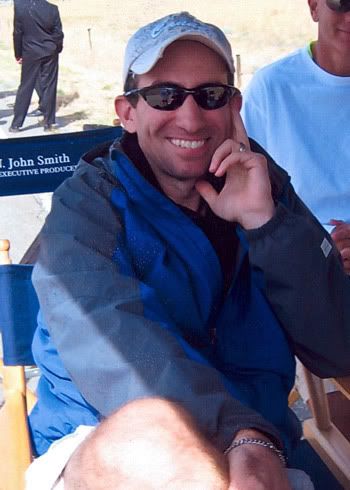 Across The Universe
November 5, 2008 (General)
Robert C. Cooper, co-creator of Stargate Universe, gives us an update on the progress of the franchise's latest series.
As fans slowly get over the news that
Stargate Atlantis
will not be continuing to air for a sixth season, behind the scenes the wheels are beginning to turn on the franchise's third live-action series. Entitled
Stargate Universe
, the show will follow the fortunes of a group of Stargate Command personnel who unexpectedly find themselves manning an Ancient ship, the Destiny, which is on a mission to the far reaches of the galaxy.
With the concept green-lit for production, co-creators
Robert C. Cooper
and
Brad Wright
are hard at work on fleshing out the series before it goes before the camera. There's tons to do, but Cooper found enough time to give us an update on the exciting progress of
Stargate Universe
.
"We're writing the premiere episode," he confirms. "Brad and myself are spinning that story, and we're coming up with new episodes for the first half of the season as well. We're also in the preliminary casting process, and designing the sets and looking for key crew members – it's full steam ahead right now. Our target is to start shooting early February and be on the air in July of '09."
... Keep checking back for
Stargate Universe
updates!