At
SciFi Wire
:
(Please follow the link for the complete article.)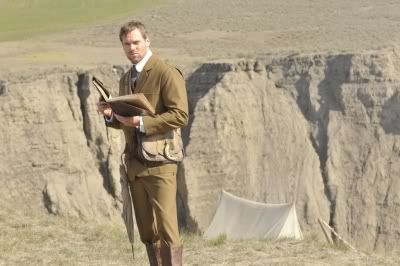 12:00 AM, 19-DECEMBER-08
Shanks Digs In Grand Canyon
Former
Stargate SG-1
star
Michael Shanks
heads the cast of SCI FI's original movie
The Lost Treasure of the Grand Canyon
, but the actor told SCI FI Wire that he never quite made it to the Arizona landmark. Oddly enough, he pretty much ended up ... home.
In the period adventure/fantasy movie, Shanks plays Jacob Thain, an archaeolgist who joins the search for Dr. Samuel Jordon (
Duncan Fraser
), a fellow archaeologist who's gone missing in the Grand Canyon while searching for an ancient civilization. The rescue expedition, led by Dr. Jordon's daughter, Susan (
Shannen Doherty
), crosses through a wall that's protected by evil spirits, among them a winged serpent, as well as Aztec warriors with a habit of sacrificing humans. [Following] is an edited version of an interview with Shanks. The Lost Treasure of
the Grand Canyon airs Dec. 20 at 9 p.m. ET/PT.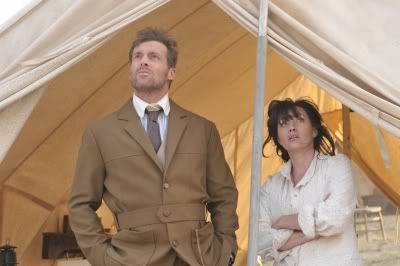 How did this film come about?
Shanks: This period piece was brought forward, and we were going to film it in the Grand Canyon. I thought that would be very cool. I'd only ever done one period piece in my entire career, and the prospect of going to the Grand Canyon was pretty neat. And it was a fun adventure story, from what I read, with interesting visuals, with the archaelogy and the mythology, and the wardrobe was neat. It was more about the discovery and the journey, and it was an interesting character. I was daunted by playing yet another archaeologist, but, at
the same time, this character was very different in a lot of ways [from Stargate's Daniel Jackson].