At
SciFi Wire
: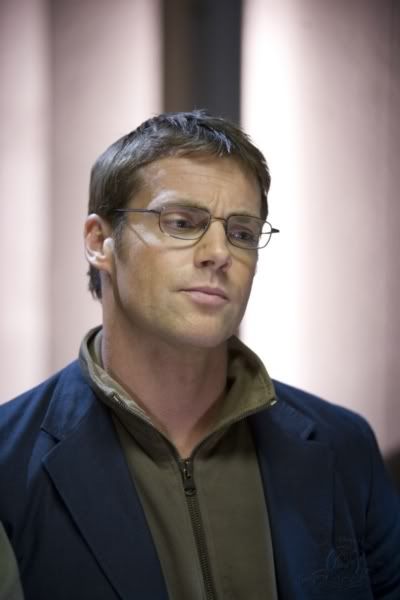 Michael Shanks dishes Stargate Universe, other projects
By Ian Spelling
04/29/09
Former
Stargate SG-1
star
Michael Shanks
told SCI FI Wire that he's busy with a wide variety of projects, including a dramatic TV movie, a pilot with Donald Sutherland and Jacqueline Bisset and, of course, a
Stargate
adventure.
Shanks spoke exclusively with SCI FI Wire last week about his slate; following is an edited version of that interview.
Stargate Universe debuts with a two-hour premiere in October on SCI FI.
(Spoilers ahead!)
A brief excerpt:
Your latest TV movie is
Living Out Loud
, which will air May 2 on the Hallmark Channel. That sounds like a major departure for you. Give us the set-up and a sense of your character.
Shanks: The story is about a family, or more specifically a woman played by

Gail O'Grady

. She's a music teacher, and I play her husband, and one day she wakes up to find that she has breast cancer. Obviously, there are ramifications for her and her husband and their two kids. There's a paradigm shift in her life and in the family's life that her illness causes, and it's all about how a catalyst can cause change in people's lives for the better. I don't want to call it a feel-good cancer movie, but it is a feel-good cancer movie that teaches the characters to live life for life's worth and to not go through the motions anymore. It's a touching story.
[NOTE: 'Living out Loud' will be repeated Friday, May 8 at 9:00PM and Sunday, May 17 at 9:00PM on The Hallmark Channel.]