At
SciFi and TV Talk Blog
:
(Please follow the link for the complete interview.)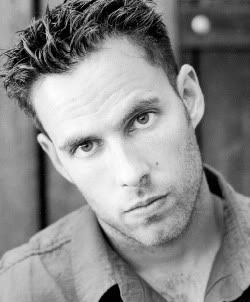 James Bamford – Action Man!
by Steve Eramo
James Bamford
is looking for a fight today on the
Stargate Atlantis
set. It's OK, though, seeing that he is the show's stunt coordinator. When it comes to one of our heroes duking it out with a bad guy, a Wraith jumping from a dizzying height, or even a guest-star taking a fall, Bamford, or "Bam Bam," is responsible for making sure everyone knows what he or she is doing and, above all, is safe while doing it. His season five on-set "duties" began in earnest with Broken Ties, in which Ronon Dex once again goes up against his former Satedan friend Tyre, played by
Mark Dacascos
.
"First off,

Mark Dacascos

is just a master and a true martial artist," says Bamford. "He's not an actor who learned how to fight, but rather a fighter who learned how to act, and is a treat to work with. Having him perform my choreography is truly an honor. I began really early choreographing this particular fight in

Broken Ties

, and it went on for so long that they [the producers and director] actually cut out almost half of it. The episode itself was over time-wise, which is why we had to edit down the sequence. However, what's cool is when the season five DVD comes out, you'll see the entire fight as a special feature.

Ivon Bartok

[DVD special features producer] followed us around with a camera in the early choreography stages and came to all the rehearsals, so you'll get to watch a really progressive version of the rehearsal process. And think the fight on the DVD will be my original full-length version, which I'm excited about..."