From Zap2It:
http://tv.zap2it.com/tveditorial/tve_main/1,1002,584|||20080404%5FDATETIME%3A3384749623,00.html
(Please follow the link for the complete column.)

TV Best Bets for Friday, April 04
*All Times Eastern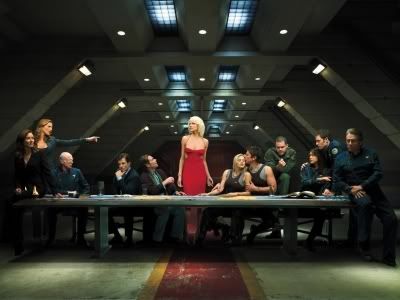 Battlestar Galactica
10:00 PM - SCI FI
Yeah, well, the TV movie "Razor" was good and all -- but it's not what "BG" fans really wanted. What they really wanted was to know the confirmed identities of the remaining cylons, a good excuse for the implied mystic mumbo jumbo -- and Starbuck. In the final season starting tonight, they should get some resolution. Katee Sackhoff, Edward James Olmos, Jamie Bamber, James Callis, Michael Hogan and Tricia Helfer return.