From Voices From Krypton:
http://www.voicesfromkrypton.com/2007/11/exclusive-3-par.html

EXCLUSIVE 3-PART INTERVIEW WITH AMANDA TAPPING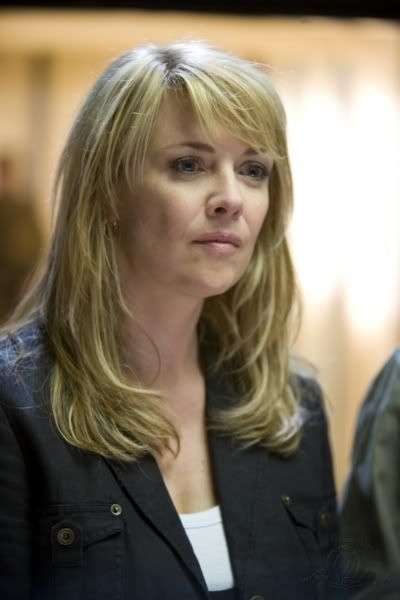 Voices From Krypton recently had the opportunity to talk to actress Amanda Tapping. In this wide-ranging three-part interview, Amanda discusses her live action web series Sanctuary, which is a to become a television series, as well as her 10-year run as Samantha Carter on Stargate SG-1, her over to the spin-off, Stargate: Atlantis, and the shooting of two made-for-DVD Stargate films, The Ark of Truth and Continuum.
<><><><>
This is an audio interview from November 2007 with Amanda Tapping discussing Sanctuary, however, the third segment discusses both "Ark of Truth" and "Continuum."
Amanda Tapping (Col. Samantha Carter) and Ben Browder (Lt. Col. Cameron Mitchell) filming at APLIS at the North Pole