From the Ottawa Citizen (Ottawa, Ontario, Canada):
http://www.canada.com/ottawacitizen/news/insideout/story.html?id=6df2b07c-376b-4f95-95a5-ce13dee93241
(Please follow the link for the complete two-page interview.)
Galactica actor has fond memories
Ben Carrozza
Published: Saturday, April 12, 2008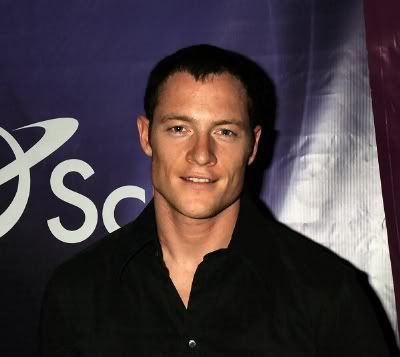 Like many fans out there, Battlestar Galactica actor Tahmoh Penikett isn't entirely ready to say goodbye to the critically acclaimed show, but he understands why this season has to be the last.
"It's about integrity and never losing it," he says, taking a break from filming an episode of the fourth season's second half. "(Show creator) Ron (Moore) and the writers have always said that Battlestar has a beginning, a middle and an end -- and if they say this is where the story should end, then I completely trust them."
He insists it becomes easier to accept as time goes by. "When I first heard, it was upsetting but we've all had time to accept it and have grasped the idea. There are so many incredible things happening already this season that I think the audience will accept it, too.
"But I'm excited about this season," Penikett adds. "I'm included a lot more and I've been able to act more with different members of the cast, which has been amazing."
**snippage**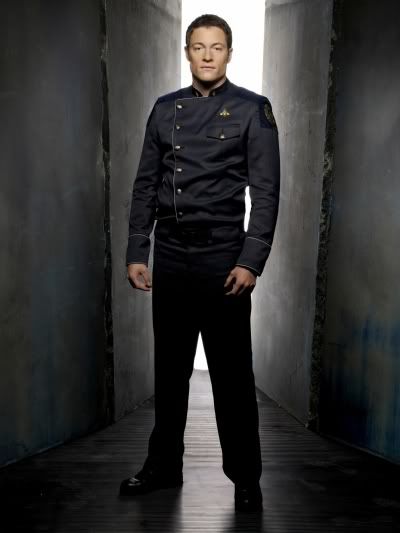 With the end in sight, so too are new beginnings for Penikett, including a role on Dollhouse, the highly anticipated new Fox series from Buffy, Angel and Firefly creator Joss Whedon. The show, starring Buffy alum Eliza Dushku, follows an organization that employs mind-wiped agents known as "dolls" who are implanted with false memories and skills for various missions and tasks. Needless to say, the whole operation is highly illegal.
"I play an FBI agent who's on the trail of the 'dolls'," he says. "I'm honoured to be a part of this. I mean, Joss is the biggest there is, one of the brightest and most creative. I'm looking forward to working with Eliza, too. I'm really excited to start work on it."
© The Ottawa Citizen 2008