From Ruby Slippers Theater:
http://www.rubyslippers.ca/season.htm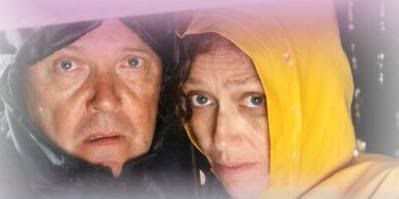 The View From Above
co-produced with Theatre la Seizieme
By James Long • Directed by Diane Brown
Dramaturgy by Marcus Youssef
featuring Tom McBeath (Stargate SG-1's Harry Maybourne), Karin Konoval, Donna Soares and more
Vancouver 2011. Global Warming. Class warfare.
The return of the prodigal son.
Just another day in paradise.
April 12 - 27, 2008
Performance Works
Granville Island, 1218 Cartwright St.
April 30 - May 3
Shadbolt Centre for the Arts*
6450 Deer Lake Avenue, Burnaby
Tuesday to Saturday 8 p.m., Sunday at 2 p.m.
Free Preview April 11 at 8 p.m.
2 for 1 Tuesdays and Wednesdays
Tickets $24 regular, $20 students, artists and seniors
Matinees $15
Single tickets at Tickets Tonight 604.231.7535
*For Shadbolt ticket and showtimes call 604.205.3000