Courtesy of FOX and HULU, a season four preview for Bones, 'You Blokes.' Bones premieres Wednesday, September 3 at 8pm on FOX.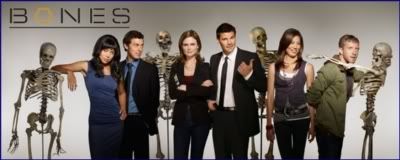 (Please click on the photo for a larger format.)

Bones - You Blokes
Current Preview (s.4 : ep.1) |01:45 |
Booth would hate it if Bones was killed.