From a Richard Dean Anderson website e-mail announcement:
Updates at RDAnderson.com: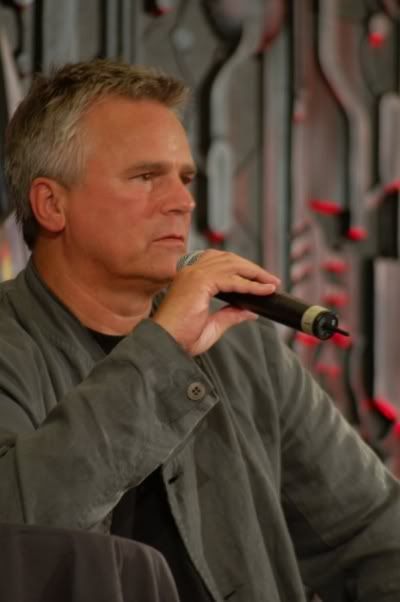 Richard Dean Anderson at GateCon '08, photo courtesy of GateWorld
Two more appendices have been added to the Stargate SG-1
Lexicon
. In addition to the
Goa'uld Dictionary
, you'll now also find an
Unas Dictionary
.
I have also added what is perhaps one of the most fun sections of the
Lexicon - an index to many of the
cameo appearances
that have been made on the show.
I have begun working on a summary of the Gatecon weekend, and I will be adding to the Updates and Archives sections soon, probably in segments as they are completed. As with the
Avalon
[convention] summary, I welcome contributions of photos from other fans who were there. If you have some outstanding photos that you'd like to offer to the site, I'm accepting donations. :) You can reach me at: kate100 @ optonline. net (no spaces)
It was a fabulous and very busy weekend, and more updates will be coming as I slowly return to reality.
Thanks for visiting!
Kate
Richard Dean Anderson Website