At
SciFi Wire
:
(Please follow the link for the complete article.)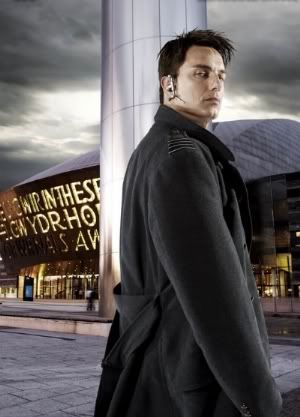 12:00 AM, 27-AUGUST-08
Torchwood Back For Season 3
Filming for the third season of the BBC's
Doctor Who
spinoff
Torchwood
(aired in the U.S. on BBC America), has begun in Cardiff, Wales, BBC Worldwide announced. The series, created and produced by Russell T. Davies, is scheduled to return in 2009, with a five-part miniseries titled
Torchwood: Children of Earth
.
**snippage**
Special guests in the five part series include
Peter Capaldi
, who plays the role of Mr. Frobisher, a civil servant who is hiding a terrible secret;
Paul Copely
as Clem, a survivor still haunted by his past; and
Liz May Brice
as Johnson, a cynical covert government agent determined to expose Torchwood.
"The new series of Torchwood is hugely bold and promises to be bigger and better than ever," Davies said in a statement. "The audience is in for an amazing ride. This series is one big serial and the most ambitious story we've ever made, and we've got plenty of surprises in store."
The second season of Torchwood will be released on DVD in the U.S. on Sept. 16.