A variety of sites are now reporting on the passing of Don S. Davis: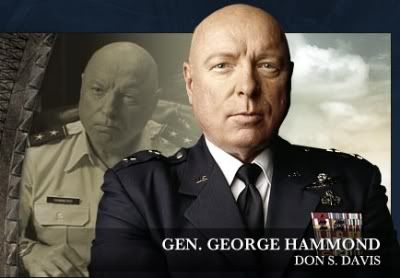 Pop Culture Zoo
Screen Rant
Cinematical
Davis is one of the many versatile, unheralded character actors to have moved through Hollywood in relative anonymity. I wouldn't say he was a phenomenal talent, though he was certainly very good, but it so happens that he played two pivotal roles on two television shows that, more than any other works of art, shaped my taste in movies and stories when I was a young teenager.
Monsters and Critics
iO9
SG-1's producer, Joe Mallozzi shared that his favorite memory of Davis' was watching him work the conventions with fans. Many fans approached the General with trepidation (because of his character) but Davis was always incredibly charming with the fans and won them over immediately. Mallozzi also added that Davis was a true friend and, "had a bigger heart than his character that he played... and will be missed not just by the fans but by everyone who worked with him."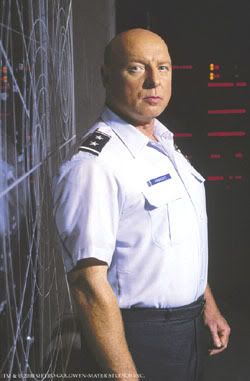 All Headline News

TV Squad

Coventry Telegraph
The TV Show Blog
I always loved Davis, and his portrayal of Hammond was both commanding and fatherly. He had a great career, and was an acting force in the '80s and '90s on television with roles on the hottest shows of the time. He will be missed.

SciFi Cool
Pop Critics
I am personally saddened by his passing as I am a longtime fan of his character on "Stargate: SG1." He played the commander of Stargate command for seven seasons and was fantastic in the role, alternating between stern commander and more lenient father figure. After he left the show, or stopped being a regular, it always felt like something was missing.
Fused Film
I am deeply sad to see him go and though I didn't know him personally I enjoyed his grandfather/father-like persona on the show and will always remember him has the caring and honorable Major General George Hammond.