From
iO9
:
(Please follow the link for the complete article.)
Stargate Atlantis Season 5: New Aliens And Cameos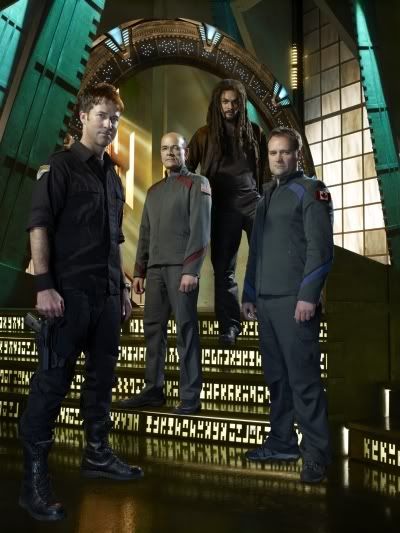 We gave you a first look at the Stargate Atlantis season premiere, but what about the rest of the year? Stargate Atlantis producer Joseph Mallozzi and Robert Picardo, who plays the thrillingly uniformed Richard Woolsey sat down and spilled about the new season. Lock and load for spoilers ahead.
**snippage**
Bill Nye The Science Guy Comes To Atlantis:
Picardo was very excited for the cameo role of his friend and TV scientist, Bill Nye the science guy. On Atlantis he will also be playing a scientist that visits the crew looking for something important. That sounds like the alien race mentioned before, fingers crossed for Bill Nye in Alien prosthetics.
**snippage**