From the e-mail MGM Studios 'The Lion's Roar Newsletter' for July 2008: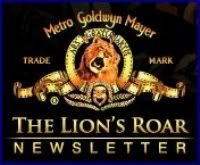 Enter for a chance to win a Stargate Atlantis Flinger
Stargate Atlantis Season 5 Premiere July 11 '08

Stargate: Continuum
on Blu-Ray and DVD July 29th 2008
An elite military unit (SG-1) must flee back to Earth when two members of their team vanish in thin air. But they return to a world in which the Stargate was never discovered, and their own history is nonexistent. How will they convince a dubious government and military that Earth's timeline was altered by a powerful Alien enemy (Ba'al) in order to conquer Earth?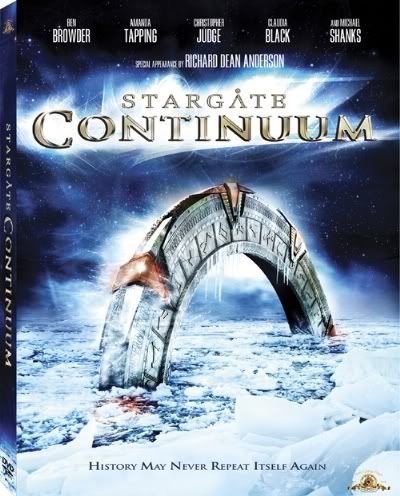 Stargate Atlantis: The Complete Fourth Season
on DVD July 29th 2008
Watch the complete 4th season of Stargate Atlantis! The complete fourth season DVD set includes 20 complete episodes each chalk full of extras; such as, special commentary and featurettes.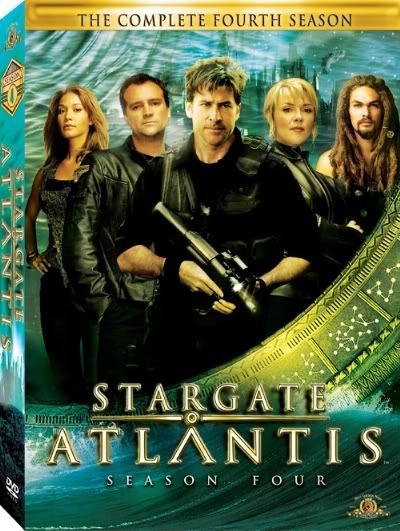 Titan Magazine
on Newstands Now!
Titan Magazine brings you all the latest news from the Stargate universe in The Official Stargate SG-1/Atlantis Magazine. Check out exclusive set access, features, and interviews!
NEW
MGM Downloads
section: