At
Zap2It
:
(Please follow the link for the complete Zap2It article.)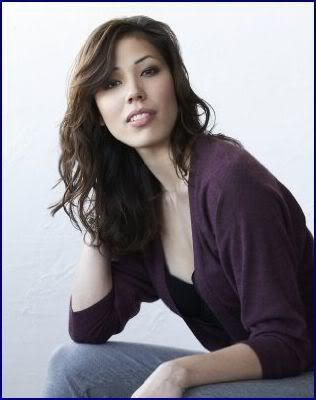 Birimbau, Angela's Breakup & Her New Love: 'Bones' Michaela Conlin Comes Clean
By Korbi Ghosh - September 09
A week ago, Bones' Angela and Hodgins were happily engaged. But after last Wednesday's season premiere, they're going their separate ways. So, what's to come? Michaela Conlin was kind enough to fill me in...
A brief excerpt:
Are there any interesting cases coming up that stand out?
MC: "Angela's ex-girlfriend is actually sort of embroiled in a case which is pretty interesting. But they've all been good so far. There are all these revolving interns that have been coming in [to fill] Zack's position and they've been really fun. We've had Michael Badalucco from The Practice, Carla Gallo from Undeclared. Great people. But as far as major cases go, no, not yet. Gormagon was a big thing and I think we're all recovering from that."