At TV Guide Online's TV Guide News
Mega Buzz
:
(Please follow the link for the complete column.)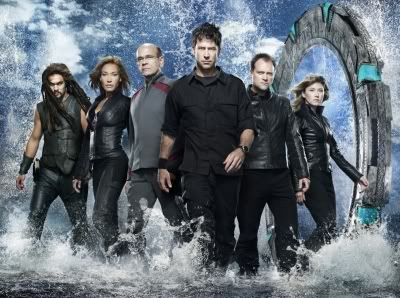 Today's News: Our Take Mega Buzz on NCIS, Lost, 90210, Stargate & More
**snippage**
Why is Sci Fi dumping Stargate Atlantis? How were the ratings? Will Atlantis have movies like SG-1? — Johnny
Matt: I reached out to Atlantis show runner Joseph Mallozzi for his extremely qualified perspective on the cancelation, and frankly he's a bit stymied. After all, he shared, "The ratings for the first half of Season 5 have been better than the ratings for the back half of Season 4, which were, in turn, an improvement over the front half of last season." The light at the end of this black hole? Says Mallozzi, "Yes, the plan is to continue the stories of the Atlantis expedition in [TV]-movies."