At SciFi.com's
SciFi Wire
:
(Please follow the link for the complete SciFi Wire article.)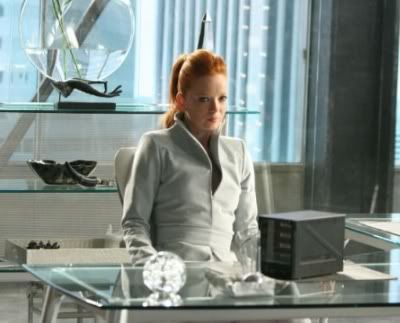 12:00 AM, 10-SEPTEMBER-08
Terminator's Manson Reveals All
Shirley Manson
--the newest cast member of Fox's
Terminator: The Sarah Connor Chronicles
--can't fight the machine.
That is, Manson--previously known as the Scottish-born lead singer of the 1990s pop band Garbage--can't manage the vocal part of her own band's song, "I Think I'm Paranoid," as it appears in the video game Rock Band.
Seriously?
"Oh, no," she says with a laugh. "I score horribly."
She adds in her distinctive Scottish burr: "Machine vs. human. Who will win?"
It's a question she might ask about her new TV show. (Massive spoiler ahead!!)...