From the
Penticon Western News
(Penticon, BC, Canada):
(Please follow the link for the complete article.)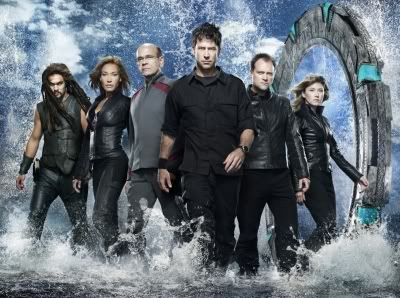 Osoyoos desert invaded by film crew
Published: September 09, 2008 6:00 PM
Normally filmed in Vancouver, Stargate Atlantis has made a move to Osoyoos for the filming of one episode.
There's been an alien invasion in Osoyoos.
Actually, it's the current production of Stargate Atlantis, which is working this week...
Thanks to its scenic desert and landscape, the South Okanagan is a draw to producers.
According to the Okanagan Film Commission, the location complements co-creator Robert Cooper who wrote the episode, Vegas, that the team is currently filming...
It is suggested that Flanigan, the series' lead actor, will be appearing in scenes shot in the Okanagan.
Vegas will be aired on local television in the beginning of 2009.
~~**~~**
From the
Onakagan Film Commission
:
Several desert locations near Osoyoos: