From
GateWorld
:
(Please follow the link for the complete GateWorld article.)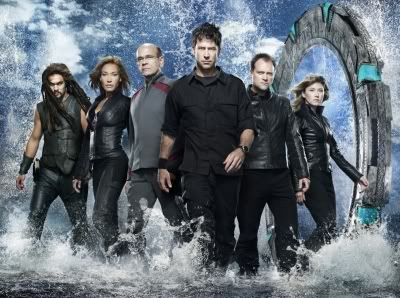 'Brain Storm' packed with guest stars
MONDAY, AUGUST 4 (ACTORS)
Dave Foley, Bill Nye, and astrophysicist Neil deGrasse Tyson will appear in Atlantis's sixteenth episode.
A brief excerpt:

Stargate Atlantis
writer / producer / and now first-time director
Martin Gero
is pulling no punches for his upcoming episode "
Brain Storm
." Three major guest stars will appear in the episode, executive producer
Joseph Mallozzi
revealed in his blog.
Dave Foley
,
Bill Nye
("The Science Guy"), and real-life astrophysicist
Neil deGrasse Tyson
will apear in the episode, currently filming in Vancouver, B.C.