From
MGM Stargate
: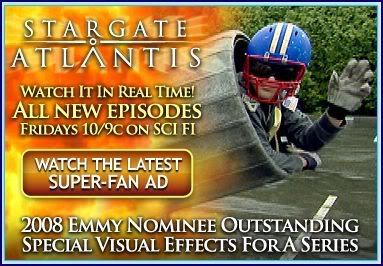 All New Atlantis! Super Fan feat. David Hewlett
0:31 3MB
New Super Fan commercial featuring
David Hewlett
and Jason Kallas, Super Fan winner.

Stargate Atlantis
Watch it in real time! New episodes Fridays 10/9c on SCI FI.
NEXT new episode, 'Ghost in the Machine,' airs Friday, August 15 at 10pm on the SciFi Channel (US).
Official Stargate Special Ops member